brainwipe

on Mon, 2016-08-22 10:19
Last night saw some of the most pants gaming ever. Twas fun tho! Glad we got to the end of that heist setup, I honest thought I was going to die. Here are some snaps that capture of some of majesty of last night.
Let's start with the tartan magnificence that is Fish's legs, sitting in the gun turret of the Insurgent. I switched between first person and 3rd person more than most, so many would not have seen his Bay City Rollers trousers this close up before. It's fine as long as he doesn't knee me in the face.
The Los Santos Hecilopter shooting team assemble on Mount Josiah above Calafia Bridge, for an afternoon of taking out Savages flown by very keen and numerous Merryweather pilots. I was stunned by the sheer number of them, approaching the combat strength of the Syrian Air Force in Hind D.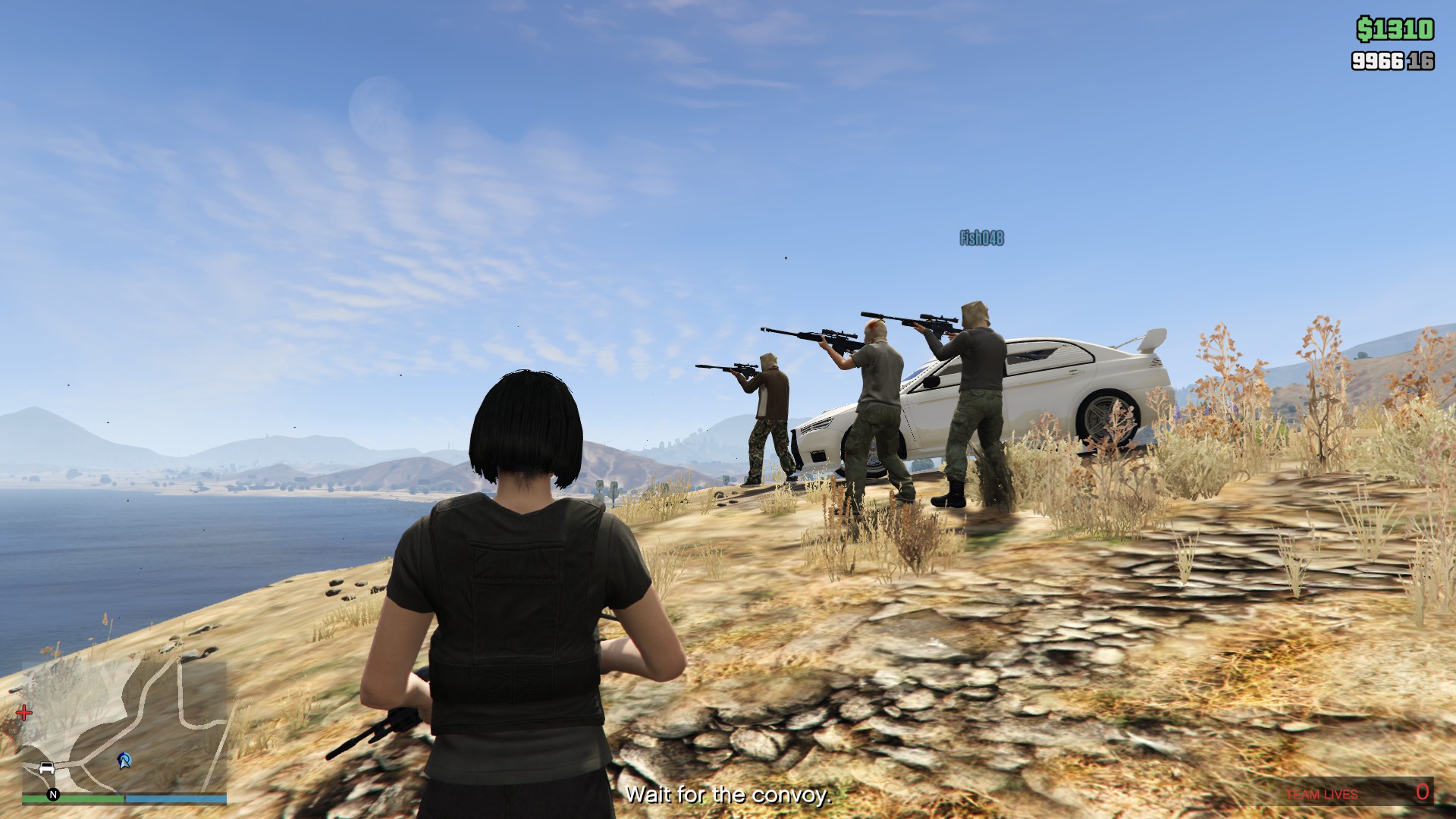 While CEO EMW granite heart bounces yet another 5mm round, Fish pooh-poohs riding inside vans, preferring to feel the breeze through his corn-row hair. The architecture of Los Santos made this desire a reality...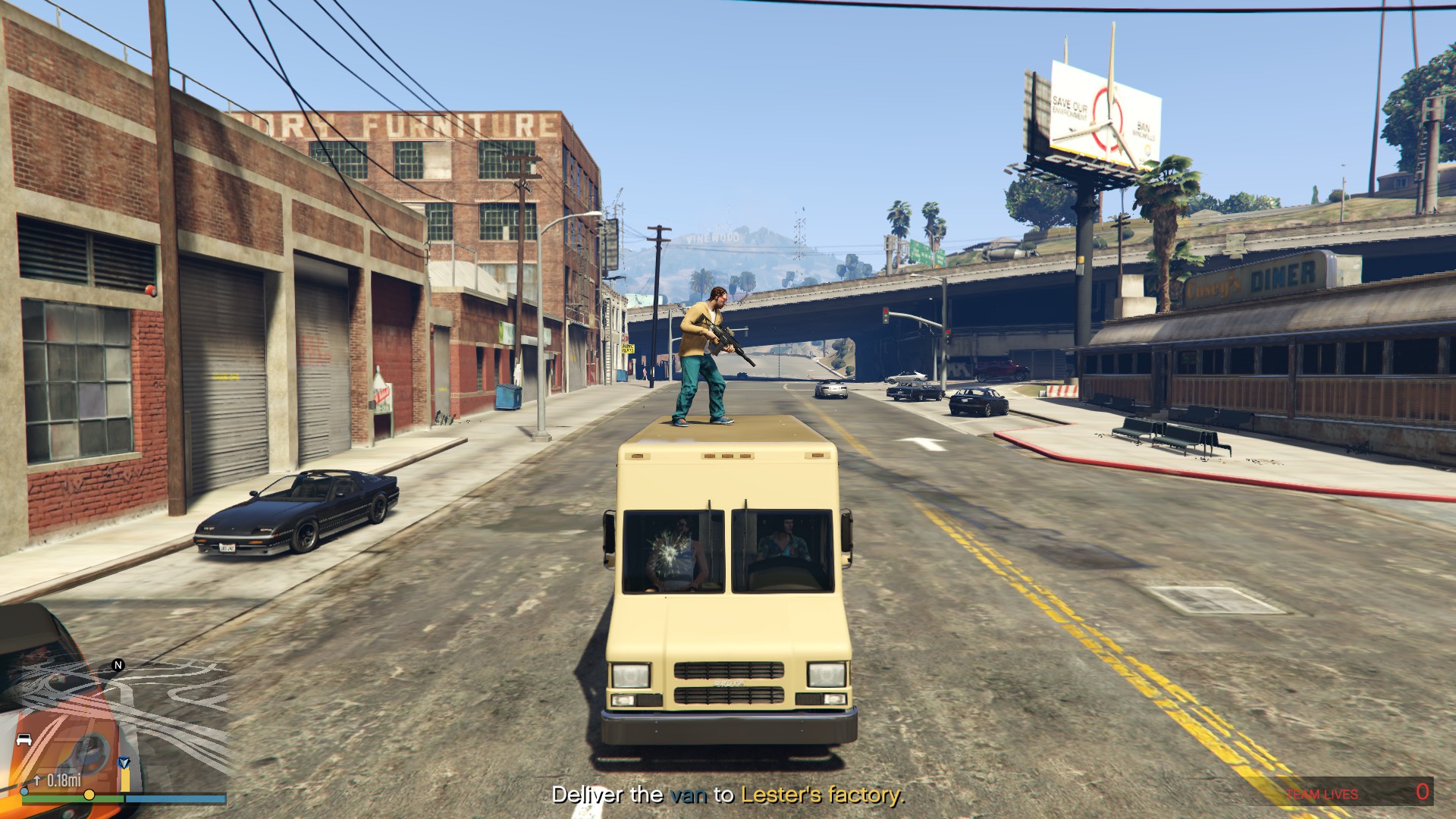 ... except for when I took a shortcut through a Downtown Los Santos car park.
Fish parks up his Insurgent on the side of Mount Josiah, north of Fort Zancudo, to wait for his stars to disappear. Big Rob was eager to show off his cut-price, budget, Lidl Buzzard Hecilopter; bought from a man down the pub, who had a friendly face and a cute dog. Most annoyingly, it seems to belch smoke less than mine although he has to fly it with a keyboard - which takes some skill. The same skill you get buying an attack Hecilopter at half price. I'm not bitter.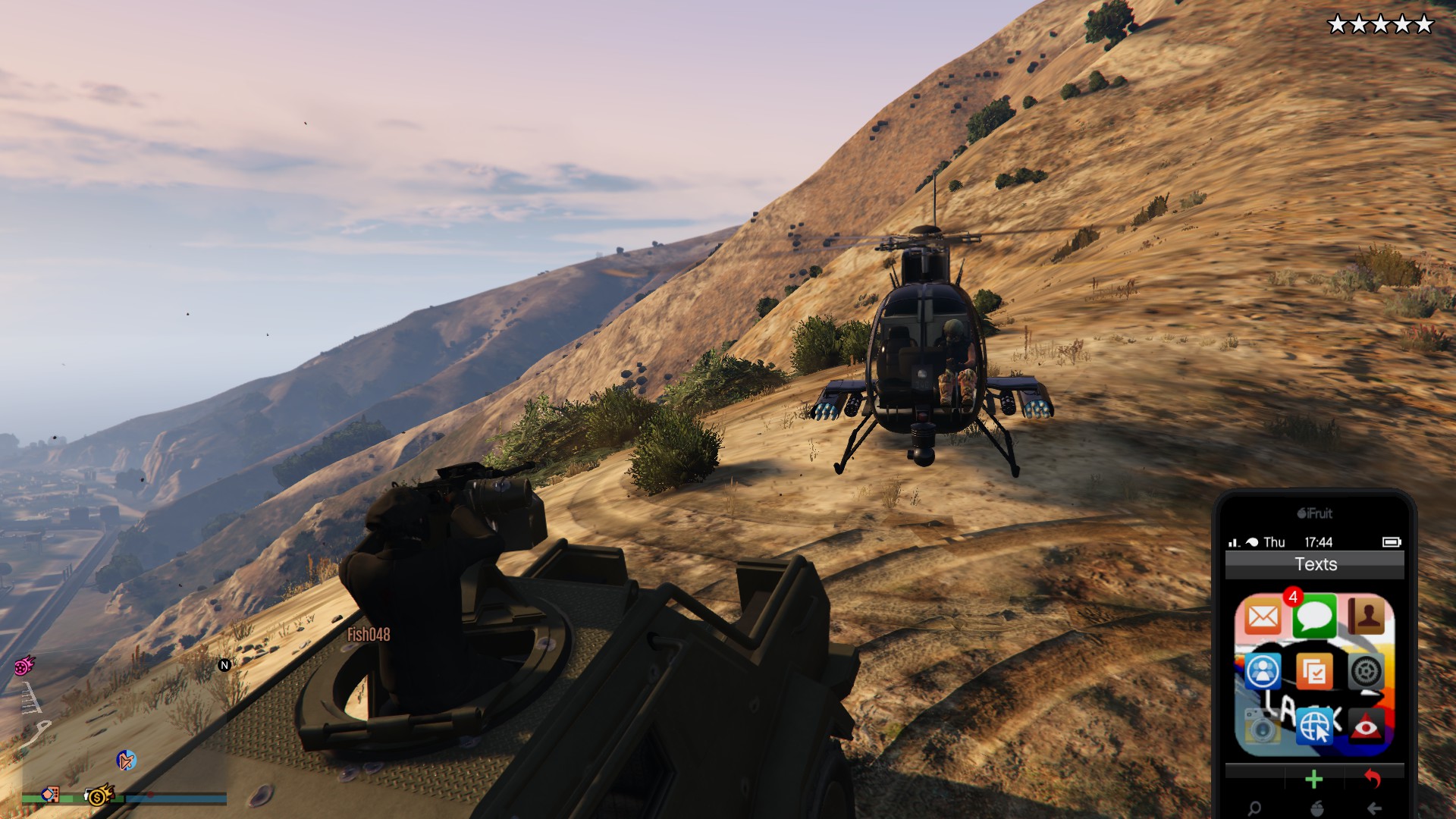 We'll finish with charming shot taken on a stolen Police Predator on the Alamo Sea. It's rather difficult to make out (we were being chased up Raton Canyon by Los Santos finest) but you can see a calm CEO EMW having guns pointed at him by Fish and I in the back. It's how he likes to enjoy his boat rides.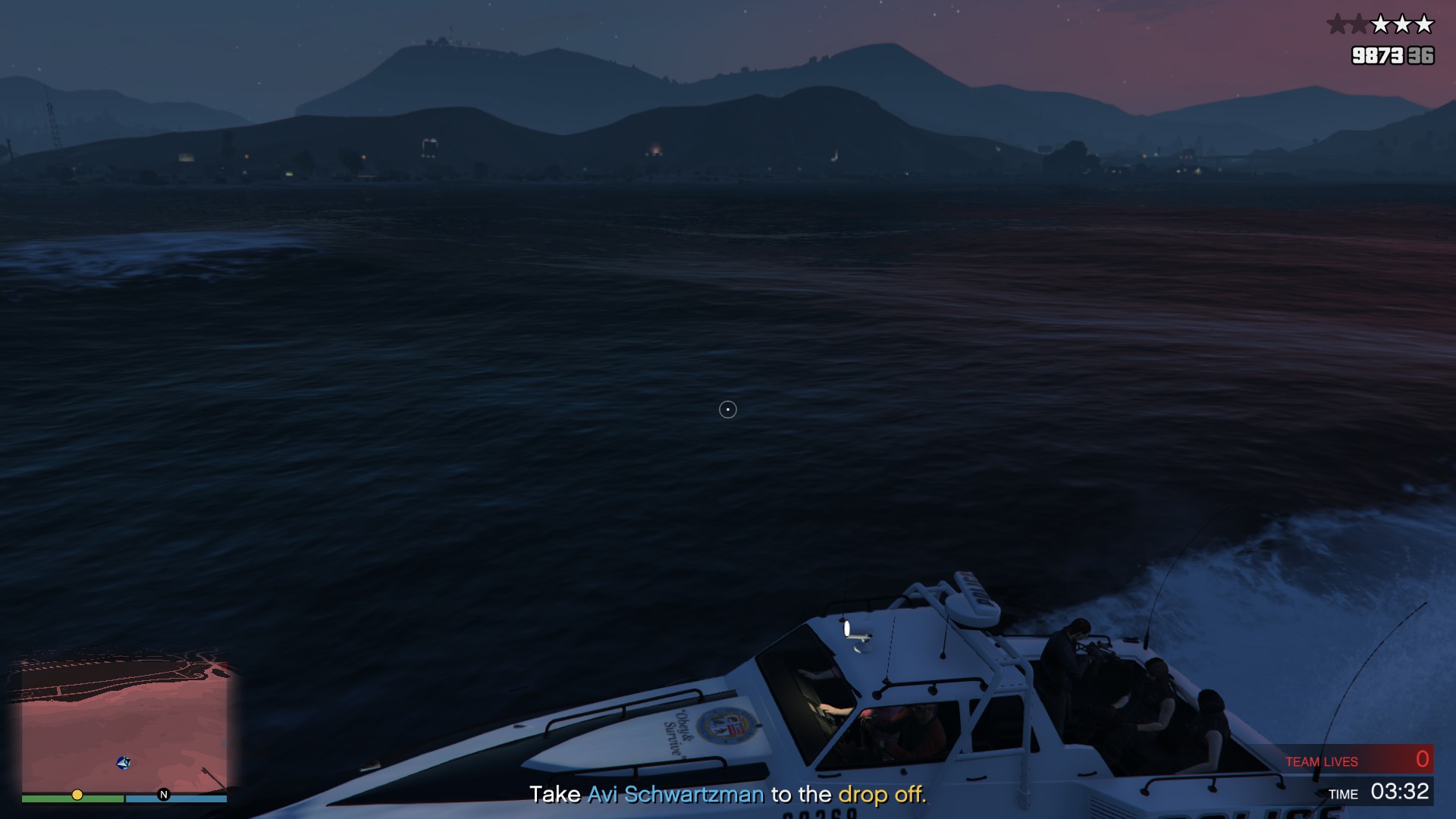 What was your favourite moment from last night?