brainwipe

on Mon, 2016-07-25 19:50
I like to start an evening session by being picked up by Byrn in his Declasse "beater" Tornado. Byrn had originally stolen the ol' Tornado during a heist and we made something of an "escape" in it, wheels spinning on sparking rims. Since then it's been a joy to be picked up in the beat-up old lump. Here we are sitting in Los Santos Customs. You can see the impeccable job the LSC team have done on it.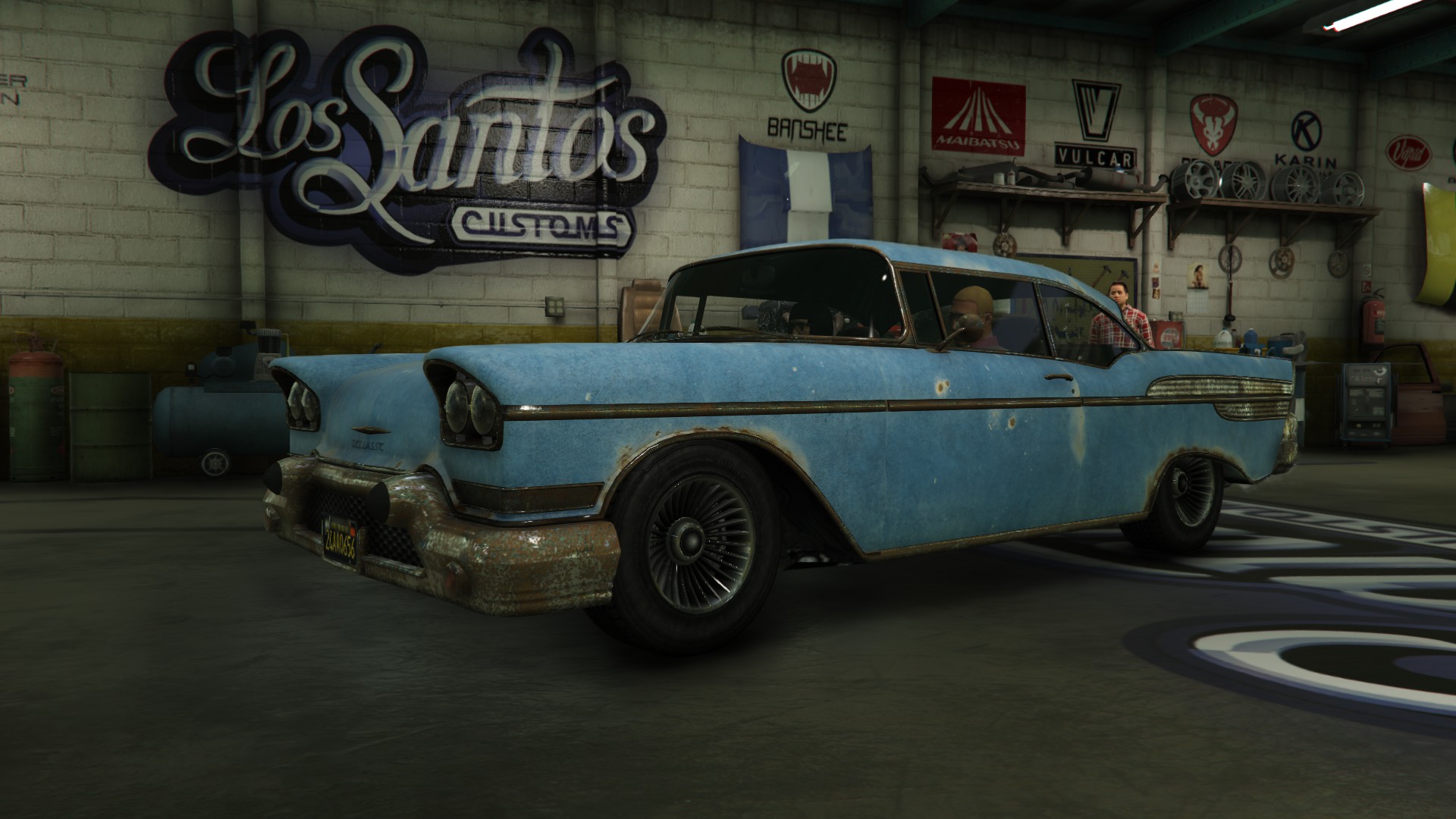 EMW and Byrn practise their tire shredding outside my flat. EMW's Armoured Karuma "Tank" doesn't shred well. Lots of smoke but the tires stay intact. Unlike Byrn's Tornado, whose tires disappear in a thrice, leaving him a mile of skidding around to LSC; helped along by bastards who have no respect for a classic.
And here is Byrn demonstrating his disgust of street furniture while reversing to the garage. I have no idea why I am sitting so calmly in the passenger seat. Perhaps it's because the Tornado is indestructible - built from the same stuff some bushes are made from.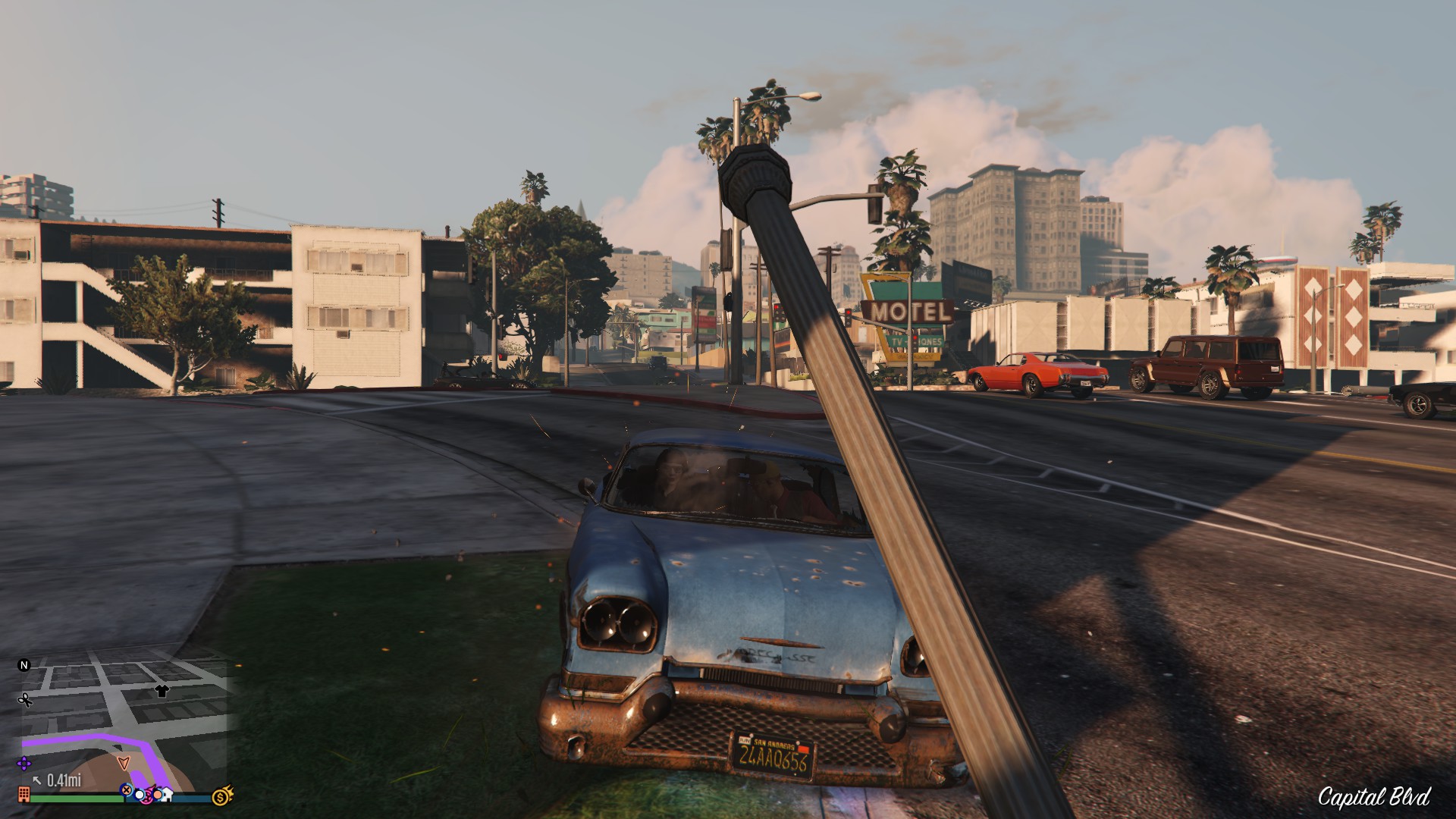 On a charge to steal the Titan - a rare team of 5 cuts STRAIGHT ACROSS THE ACTIVE RUNWAY. You can't see EMW in this one but he's out front and Byrn is on the right. Big R's white Armoured Karuma is leaving white paint all across Los Santos.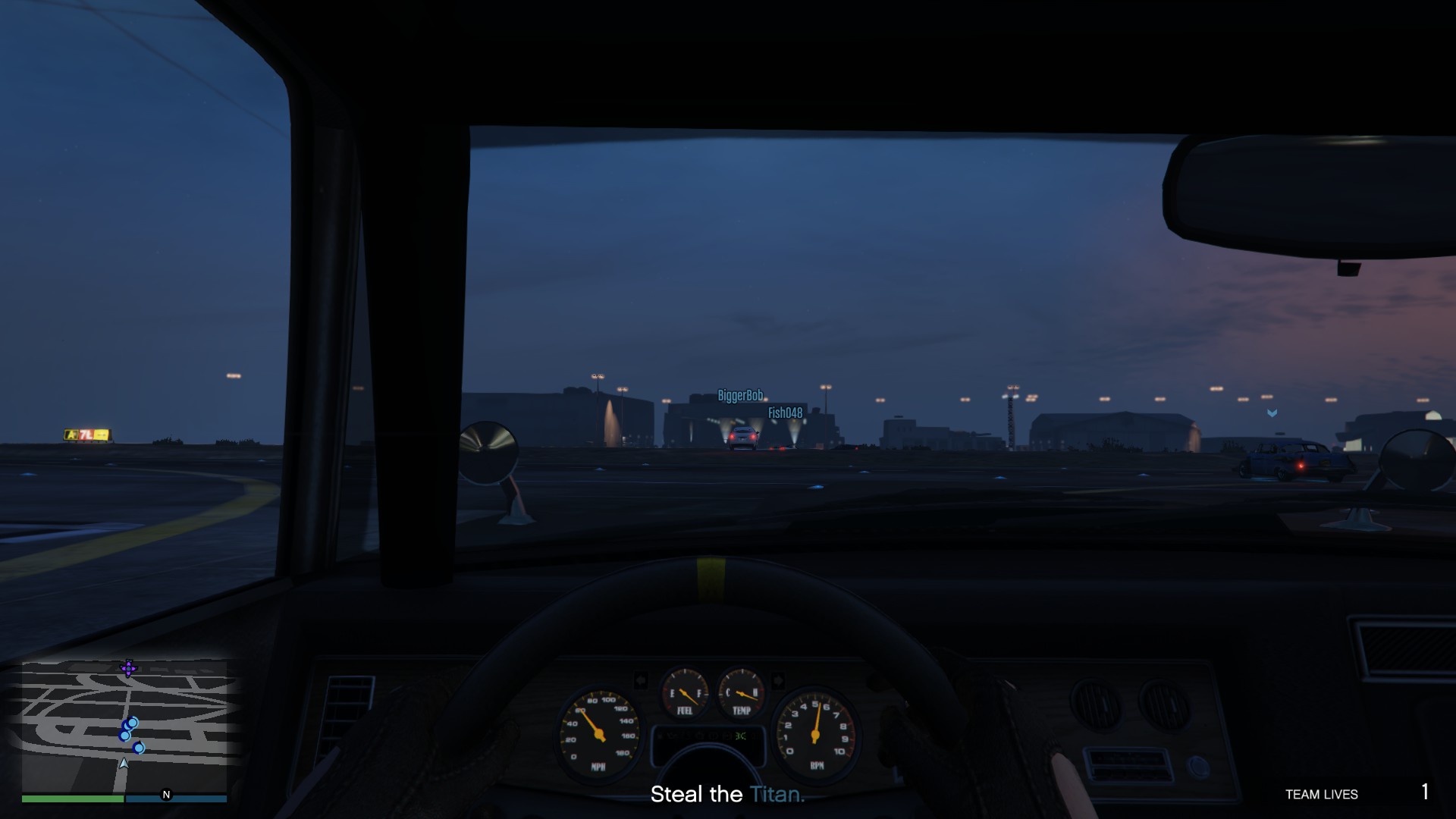 TO THE SKIES! Big Rob (left) and I escort EMW to safety. Except not. Fish shot him down. Should have gone by car.